The Wilhelm Herm. Müller GmbH & Co. KG was founded in Hanover in 1916 and is one of the leading suppliers of mechanical drive technology as well as technical components made of plastics and rubber for machine and plant construction.
We have customers from many different industries who appreciate us as a service- and quality-oriented partner with extensive industry-specific expertise and know-how in consulting, system solutions and production. As an international company, we have subsidiaries and cooperation partners in markets all over the world.
We help our customers develop their product portfolio through innovative products and customised solutions.
At our location in Garbsen near Hanover we have roughly 100 employees who are constantly on the move for you. We create custom solutions together, in dialogue with you. We provide individualised advice and planning. This is how we develop unique concepts for your projects and realise them quickly and reliably. Regular qualification programs and training courses for our employees ensure a consistently high level of product and service quality.
We are certified according to ISO 9001: 2015 for the production and distribution of rubber and plastic technology, drive technology (power tansmission).
Download certificate ISO 9001:2015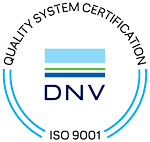 Innovative solutions for a world in motion
Rubber and plastics know-how
1916
On 12 January, the entrepreneur Wilhelm Herm. Müller founds the company as technical wholesale business in Hanover.
1948
Development of the SYNCHROFLEX® polyurethane timing belt together with Continental-Gummiwerke AG, Hanover.
1951
Foundation of the"Mulco working partnership", today Mulco-Europe EWIV, one of the leading European groups in the area of polyurethane timing belt technology. Wilhelm Herm. Müller is one of the original members.
1964
Expansion of the international distribution network in the drive technology company sector.
1970
Start of distribution of BRECO® polyurethane timing belts.
1983
Change of name to Wilhelm Herm. Müller GmbH & Co. KG.
1990
Foundation of the Leipzig plant.
1995
Certification according to DIN ISO 9001.
1996
The Leipzig premises move to new company premises in Schkeuditz.
1998
Foundation of Wilhelm Herm. Müller Polska Sp. z o.o. in Bydgoszcz.
1999
Establishment of the company's own production facilities for plastic processing in Berenbostel.
2000
Foundation of W. H. Müller, s.r.o. in Brno, Czech Republic.
2006
Foundation of the p-d-m, a cooperation for the manufacture and sales of elastomer timing belts Müller is one of the original members.
2009
WHM moves into the new company premises at Heinrich-Nordhoff-Ring 14, 30826 Garbsen, Germany. All production, sales and management activities are now performed in this central new location.
2015
Acquisition of BESA Kunststoffe GmbH, a manufacturer of acrylic glass elements. BESA moves into the WHM premises at Heinrich-Nordhoff-Ring.
2016
On 12 January, Wilhelm Herm. Müller GmbH & Co. KG celebrates its 100 year anniversary.
Your contacts all over the world
Use the map to navigate to your desired continent and select your desired country. As an alternative, you can use the drop-down menu. This section will help you find the contact partner responsible for you and your company.
Branch offices, holdings and cooperations